Founded in 1993, Ana-Data is a technology consulting company specializing in the design and development of software applications that help our clients meet their strategic and operational needs. Ana-Data expertise encompasses the entire software development cycle from business requirements to user interface design, middle-tier and back-end development, testing, deployment, and post-launch support. Ana-Data has successfully delivered hundreds of software projects, applications, and solutions to its clients using a proven agile/scrum development process.
Our clients operate at all levels of the enterprise, from Fortune 500 companies to startups. We approach each client with a firm commitment to return on investment and a long-term partnership built on integrity and trust.
To provide our employees to build upon their expertise by leveraging state-of-the-art technologies to create smarter, better, and efficient solutions to address our client demands and challenges that enable all stakeholders to succeed.
Our vision is to provide data analytics solutions by leveraging Big Data and Machine Learning techniques with the dedication and commitment of our employees to ensure we exceed our client expectations.
We serve a diversified range of clients from Banking & Financial, Telecommunications, and Healthcare sectors with our global offices located in Jersey City – USA, Toronto – Canada, London – UK, Noida & Chennai – India.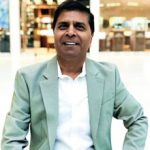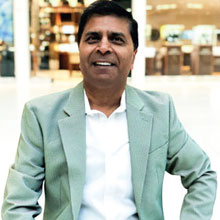 Lal founded Ana-Data Consulting in 1993 and has over 25 years of industry experience. He has completed successful development and data warehouse projects for companies like IBM, Coopers and Lybrand, Pitney Bowes, AT&T, Cadbury Schweppes, Merrill Lynch, Nabisco, and Unilever. Lal obtained his BSc. in Information Systems from Sheffield Hallam University in UK and MBA from Sacred Heart University in Connecticut, USA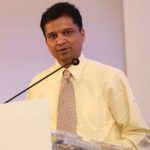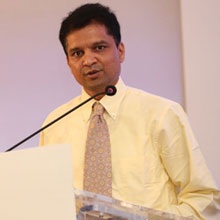 Ravi joined Ana-Data Consulting in 1998 and has over 25 years of industry experience. Ravi has provided financial systems strategy and advisory to banks, hedge funds, and asset management firms ranging from capital markets to corporate governance platforms. Ravi obtained his B.Sc in Statistics from Madras University, India, and B.Tech in Computer Science and Technology from Hyderabad Central University, Hyderabad, India.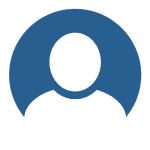 Atisha joined Ana-Data in 2016 and serves as Assistant Vice President (AVP), Finance supporting both US and Canada. As AVP of finance collaborates with directors, HR and Operations across the entire organization to ensure accuracy across all reporting. Before joining finance team Atisha worked as a consultant for a year in LBBW NY and also was the project lead of Ana-Data's ClearGRC development team which is a Governance, Risk and Compliance tool. Atisha studied Resource Economics and graduated from the University of Connecticut.
Sally joined Ana-Data in 2018 as Chief Data Officer / Chief Technology Officer and has 24 years of industry experience. As Head of Data Services and Product Development, she identifies innovative product offerings and defines technology transformation strategies, including extended product development services. Sally has worked as the Head of Credit Risk and Chief Data Officer for JPMorgan Chase, Head of Enterprise Data Technology at Fannie Mae and SVP for global reference data services at Citi Group.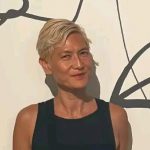 Director (Business Development)
Anne is working as Director of Business Development at Ana-Data Consulting and has over 10 years of experience working with Fortune 1,000 companies specializing in various industries, including financial services, information technology, mining, Healthcare, Engineering, Environmental, Automotive, and Sales & Marketing. Anne holds a Bachelor's Degree from the University of Toronto. Her background in psychology and work experience have given her the skills to implement various sales strategies and management techniques in order to facilitate improved profits and increased sales volume.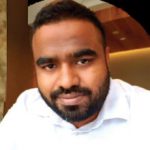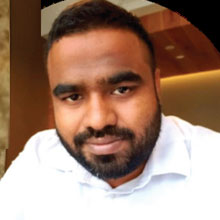 Naveen joined Ana-Data in 2015 and has over 14 years of experience in designing and developing distributed applications for various financial institutions. As IT Director, Naveen manages the development, implementation, and maintenance of on-premise & cloud system initiatives, SaaS products, and Azure cloud services to provide a competitive edge in the marketplace for Ana-Data.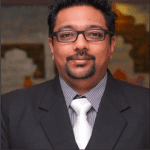 Strategic and innovative HR professional with over 12+ years of experience in the world of information and technology who translates business vision into HR initiatives that improve performance, profitability, growth, and employee engagement. Empowering leader who supports companies and his team of top executives with a unique perspective and appreciation that human capital is every organization's greatest asset. Genuine influencer who thrives on tough challenges and translates visions and strategies into actionable, value-added goals.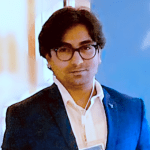 Information Security Officer
Shanawaz Mohammed is a cybersecurity expert with over 12 years of experience. He has a masters degree in Information Assurance from Wilmington University and a post-graduate diploma in business management from Liverpool Business School. His expertise in dealing with real-time cybersecurity attacks and remediation offers a valuable resource to organizations' cyber preparedness. His leading-edge approach has allowed him to enhance cyber resiliency and achieve infosec maturity. He has assisted 50+ clients from various domains to build their information security programs (both offensive and defensive), implementing various industry standard frameworks and enhancing their IT GRC programs.